With the continued fragile state of the economy, corporate budgets keep tightening, with each expenditure questioned in detail by Finance teams. And rightly so. In times like these, reining in costs is a key lever to protect the business. However, leading companies also know that in down markets, investing in key growth areas can position themselves to capture more market share once the market improves. This is why, according to our Path to AI Maturity research, investment in AI continues to be strong in the enterprise, with 49% of companies investing $76M or more in the technology.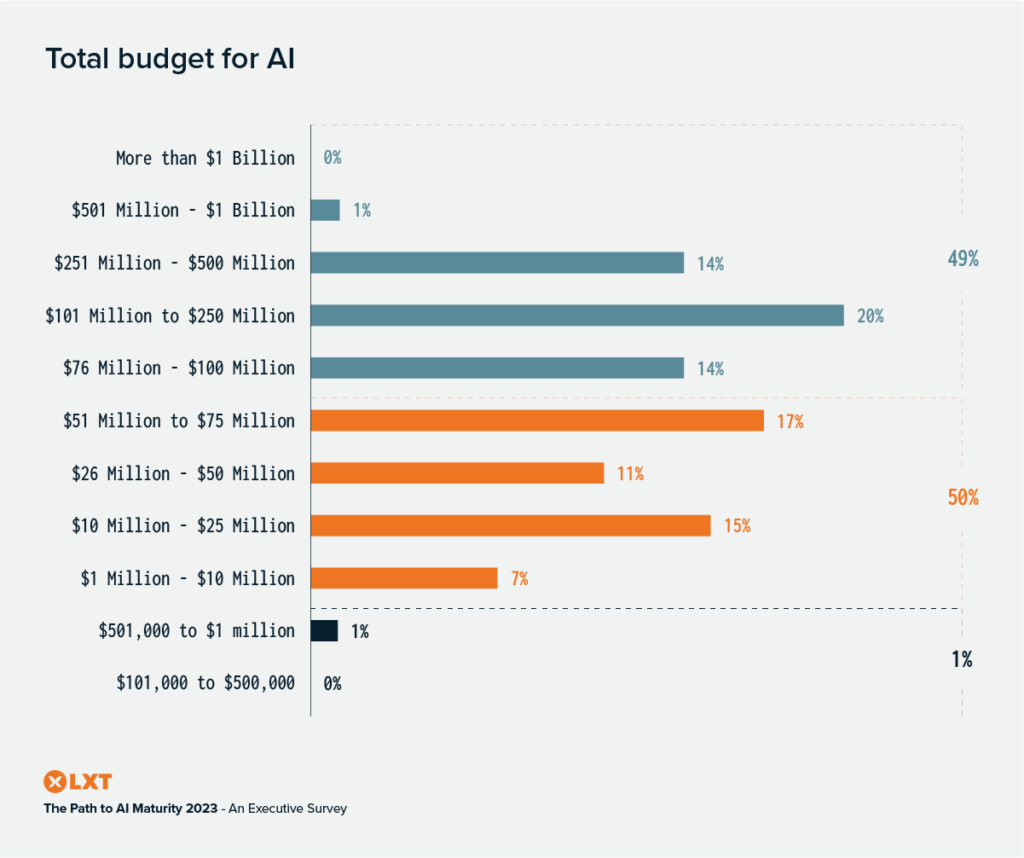 Training data to fuel AI
Organizations investing in AI understand that training data must be included as part of their overall budget, because without it AI cannot reach its full potential. Machine learning models need real world data to learn from that is refreshed regularly to avoid data drift. That is why companies are dedicating 13% of their AI budgets to training data, another finding from our Path to AI Maturity research. They are also investing the same amount into training data as they are in product development, which signals the critical importance of training data to AI success.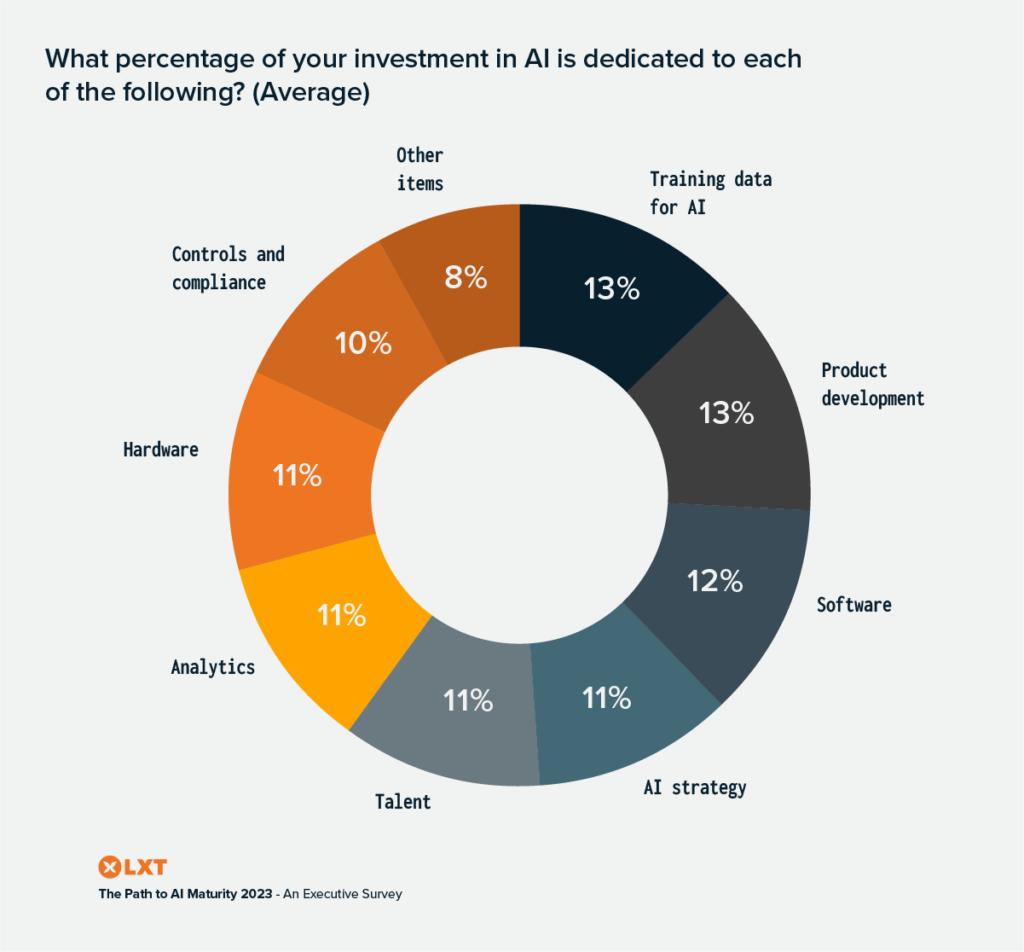 The ROI of quality training data
In our research we asked companies to share how they evaluate their investments in quality training data, and three themes emerged:
Operational efficiency: organizations investing in quality training data see greater productivity and are more able to streamline their AI projects, which in turn helps them launch more quickly to capture more market share.
Higher success rate of AI programs: companies that invest in training data are seeing better results from their AI investments, because they are making thoughtful decisions about the data they are using.
Cost savings for AI programs: focusing on procuring the right amount and quality of data to support AI product development helps save costs by removing expensive rework from the use of low-quality data.
By making up front investments in their data pipelines, teams are seeing the downstream impact this can have on the success of their AI initiatives. For further details that can help you make a business case for high-quality training data to support your AI strategy, check out our ROI of High-Quality Training Data report, or reach out to us at info@lxt.ai to connect with one of our training data experts.