Just a few weeks ago, we announced some exciting additions to our management team including our new CFO, Asser ElShanawany. I recently sat down to chat with him about why he joined the company, the opportunities he sees for LXT, and how his background as a former top world-ranked pentathlete has helped him succeed in today's fast-paced business environment.
You have a deep background in the telecommunications industry. What are some of your career highlights?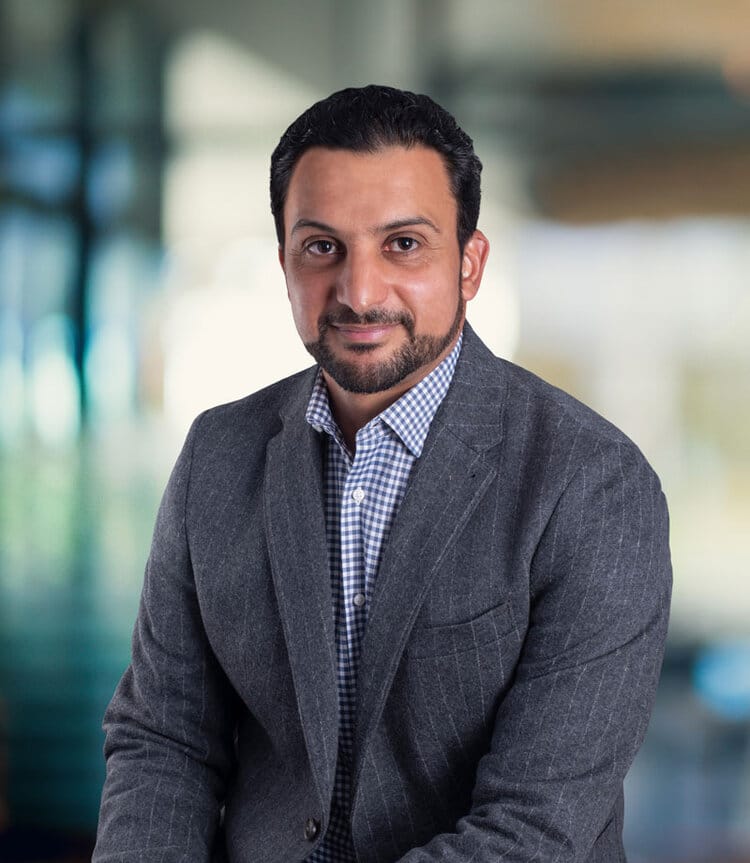 Yes, I come to LXT with 18 years of experience in telecommunications where I was fortunate to work in both startups and mature enterprise companies. Several years ago I was a founding executive at WIND Mobile which went on to become Freedom Mobile, the fastest growing regional wireless operator in Canada. I came in on the ground floor and helped take the company from the build phase to launch, then helped to scale operations and generate critical financing needed to grow the company. We were extremely successful and eventually the company was purchased by Shaw Communications. As the seventh employee at WIND, I witnessed firsthand the many challenges that come with building a company – from the inception phase to the commercial phase – and I was one of the few to see the evolution of the company from the early days all the way to a successful exit.
From there I shifted to an enterprise role at Shaw Communications, managing the finance function for the wireless division with a special focus on commercial and corporate finance. I led many high-stakes corporate development initiatives including spectrum acquisition, mergers and acquisitions, and I also led the launch of Shaw Mobile which was a premium brand for the company. Our goals were to improve the wireless network coverage & quality, as well as to add transformative offerings geared at customer retention. As you can imagine there is a continuous heightened competitive pressure in the telecommunications industry, so understanding the macro-environment, industry trends, technology evolution, and competitive dynamics was an integral part of my role.
Your experience across startups and enterprises is unique. How is this important in your new role?
I feel fortunate to have witnessed both the high-growth and frenetic pace of startups, as well as the structure, depth, finesse, and expectations of the enterprise. I learned valuable skills in both environments that will be very useful at LXT. We are a small company with high growth potential, and this requires a sense of urgency and bias for action that I am well-versed in. My experience in the enterprise has given me a strong foundation in all aspects of finance and what is needed to generate a strong balance sheet, as well as how to evaluate acquisition targets for good synergy with the acquiring company. This combination of experiences compels me to push forward quickly on multiple fronts simultaneously while ensuring that as a company we create the foundation we need to scale.
I will also say that my experience as a pentathlete is very relevant to my role at LXT. Achieving the rank that I did at the time required a degree of focus and performance under pressure that has been instrumental in my role as a leader in high-growth companies. I also learned to push through any obstacle and to take on any challenge, which has been essential to succeeding in the business world.
What attracted you to join LXT?
"I was very impressed with the caliber of the team and the success LXT had generated so far, and felt that my experience would be very relevant to LXT's growth strategy to become a leading player in AI training data in partnership with global top 10 technology organizations."

— Asser ElShanawany, Chief Financial Officer
In all honesty, The AI industry is a little outside my comfort zone given my prior focus on telecommunications. But after working in the same industry for so many years, I was ready for a new challenge. The telecommunications industry itself is transforming, venturing into data, AI, and ML. I felt that it was a natural evolution in my career to make this move. Also, LXT's profile seemed like a great match. As I transitioned out of Shaw Communications, I was introduced to our CEO Mohammad and we just clicked. But I needed to prove myself, so I was asked to analyze the market and LXT's position, and present a set of recommendations for the company. I reviewed the team, the financial position, competitive dynamics and more, and through this exercise was convinced that there was a huge opportunity to take the company to the next level. I was very impressed with the caliber of the team and the success LXT had generated so far, and felt that my experience would be very relevant to LXT's growth strategy to become a leading player in AI training data in partnership with global top 10 technology organizations.
Let's dive a little deeper there. What are some of the opportunities that you see for LXT?
The market for AI training data is massive which presents a very exciting opportunity for us. The industry really took off in 2017 when enterprises started making large investments in AI initiatives and needed training data to ensure their success. There have been very interesting developments in the landscape of AI training data providers, from large legacy translation companies that are adding AI data to their offerings, to a host of small players setting up shop.
It's clear that human annotation is still critical to creating high-quality AI training data, and LXT has established a solid business based on its agility, flexibility, speed and commitment to delivering high quality for its customers. We are strongly positioned to expand our client base to meet the growing demand for training data in support of enterprise AI initiatives. We also have opportunities to increase automation, and introduce new technologies into our processes which will help us streamline our project delivery and expand our throughput, allowing us to provide even larger volumes of data to a growing list of clients.
From your experience, what is important for companies to be successful in high-growth markets?
There are a few things that come to mind for me here. First is agility; the company needs to be nimble to meet the changing demands of customers as well as evolving industry trends. Next is creating a solid foundation for scalability. Organizations need to have an end goal in mind and work backwards to determine the right processes and structure that are needed to achieve that goal. Speed is also critical. There needs to be a good balance between establishing the right structure and launching a go-to-market strategy. You don't want to get so bogged down by process improvement that you miss out on the market opportunity. Finding the right balance is key. I'm not saying it's easy, but that's what makes it interesting!
What are your immediate priorities?
From day one, my focus has been on working with the management team to develop a winning strategy for the business with actionable, measurable milestones that sets us up for success in the coming years. I am also driving a governance initiative to create a strong foundation for the business with a structure that can scale, and a decision-making framework that empowers managers to drive the business forward. Part of this involves synchronizing our functions across the organization. Finally, I am scouting for the right M&A transactions and exploring different financing options to accelerate our growth strategy. Of course, there are lots of details behind all of this, but these are the areas where I am focused at a high level. Ultimately I am laser-focused on how LXT can capitalize on the huge market opportunity that exists, and how we can empower our employees to better serve our clients for the long term.
You clearly have a lot on your plate. What do you like to do for fun?
Working in a high-growth organization such as LXT is demanding but extremely rewarding, and I am passionate about what I do. My family is also extremely important to me and I cherish my family time, especially showing our kids the world through our travels. I am also a sports enthusiast. Although my career as an athlete was cut short due to an injury, I still love sports and seek out opportunities to watch and play sports as much as possible. Finally, I enjoy gardening and landscaping; connecting with nature and attending to our yard really energizes me. All of these activities are restorative and help me tackle the challenges that can arise in the "always-on" business world.