Recently, I've been reflecting on the evolution of LXT, especially in light of our recent brand update that brings this evolution to life in a visual context. Over the years, we've been successful in building our business because we are laser-focused on our customers' needs, and we've created a culture based on this philosophy.
Our customer-focused approach
At LXT, every customer engagement is tailored to understanding our customer's use case in detail, and working with them hand in hand to ensure that we deliver the data they need to be successful. In one case, a client needed data in Arabic, but was struggling with the data collection task. Due to our deep expertise in the Arabic language and understanding of cultural nuances, we were able to solve this problem by creating the guidelines needed to collect the highest-quality data.
In another instance, we were under consideration as a partner for a data collection program along with several other firms. We ended up recommending quality metrics to the client for them to use to benchmark the data delivered by each company as we knew that this was in their best interest, even though this could have potentially given our competitors an edge. However, we felt it was important for the client to do this to achieve the best result for their AI initiative. In the end, we were selected for the project as the partner of choice, and I believe that our approach was an important component in their decision.
…I am proud of our team for this accomplishment and am grateful to this client for putting their trust in us for so many years…
Over the past 11 years working in the AI training data industry, one of our biggest achievements is the relationship that we've built with a leading global tech company. Our partnership is a testament to our customer-centric approach and the reliability of our training data. I am proud of our team for this accomplishment and am grateful to this client for putting their trust in us for so many years.
We've taken on an amazing variety of projects for our clients over the years and I take pride in how we've supported many cutting-edge innovations in AI. One example that stands out is a data collection project where we worked with a leading global tech company to expand its keyboard language support in 120 languages, including low resource languages only spoken by a handful of tribes. To collect the data we hired recruitment experts to locate participants from tribes in a variety of countries around the world. Participants were asked to generate sentences based on a set of questions. These individuals had never used a smartphone before, so the recruitment experts also needed to guide participants on how to use the keyboard. It was very exciting to work on a project where I had the opportunity to see technology and history converge, as well as help preserve the language of these tribes in a meaningful way.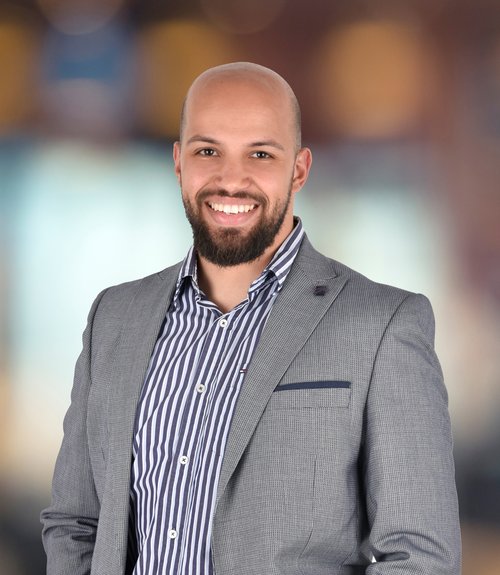 Building our culture
Creating a strong company culture of course does not happen overnight. It requires focus and a consistent examination of what's working and what isn't. Over the years we've built a strong culture at LXT by focusing on several key principles:
…Mutual respect helps us navigate through these phases and accelerates the path to performance…
Clarity
By clearly defining roles, responsibilities, and expectations, we've created a culture of ownership and accountability as everyone is clear on what they need to do and the standards that are expected to help our customers achieve their goals.
Respect
This is the core foundation from which we've built our communication style, both internally and externally. Our teams all experience highs and lows and go through the forming and storming phases until they reach optimal performance levels. Mutual respect helps us navigate through these phases and accelerates the path to performance. We are all mindful of the fact that everyone's role adds value to the company in its unique way and helps drive LXT forward. This extends to our crowd community which we highly value and have a deep respect for, and is reflected in how we communicate with our community every day.
Resilience
When I think about our business overall, what stands out to me is the resilience and perseverance that our team relies on day in and day out to deliver high-quality AI training data for our clients. Our clients' needs can change overnight, and we are depended upon as a strategic partner to adjust quickly to these changes. We've built this muscle within our organization and hire people who aren't phased by this environment. Instead they thrive on problem solving and are determined to deliver to the best of their ability every day. When I add new members to my team, I look for this passion and "can do" attitude first and foremost, along with trust and honesty.
Efficiency
Given the nature of our business, efficiency is paramount. We absolutely have to make sure that our working hours are as efficient as possible so that we can continue to deliver for our clients. With the growth that we are seeing in the business, we have an added focus on implementing the right processes to support our growth.
Looking ahead
It's a really exciting time for us at LXT as we are now moving towards becoming a global leader in the AI training data market. We've recently added three experienced leaders to our management team to help us make our vision a reality. We're also expanding into new data types and use cases so that we can help support an increasing number of our clients' AI initiatives. We've added secure solutions to our offerings portfolio as our clients' privacy and security needs continue to evolve.
When we started LXT, I couldn't have imagined the impact we would have on the industry. As I look to the future, I can't wait to see what amazing innovations we'll have the opportunity to help bring to life.